I have said elsewhere that the landscapes of Dubai and Abu Dhabi are growing (no pun intended) at an extraordinary rate and that the knowledge and skills needed to care for the landscapes as they mature are not keeping pace.  This is especially true when it comes to trees.
Palm trees are familiar to the region as a crop tree; they are tough, easy to move without too much worry and of simple form which does not necessitate any complex pruning.  Broadleaf trees however, demand more than the crude lopping they are so often subject to, especially in urban spaces where there are issues of health and safety.  Bad pruning, but also lack of pruning can lead to dangerous conditions.
The following two pictures show dangers from no pruning care taken: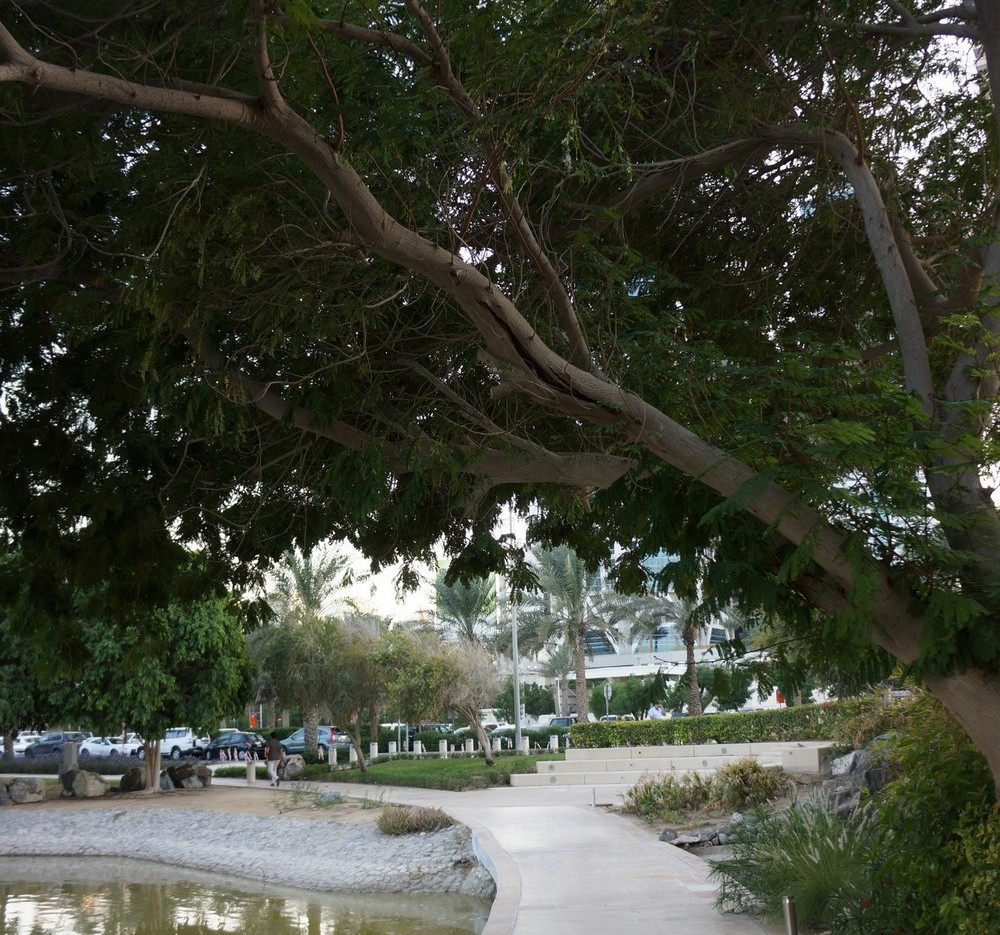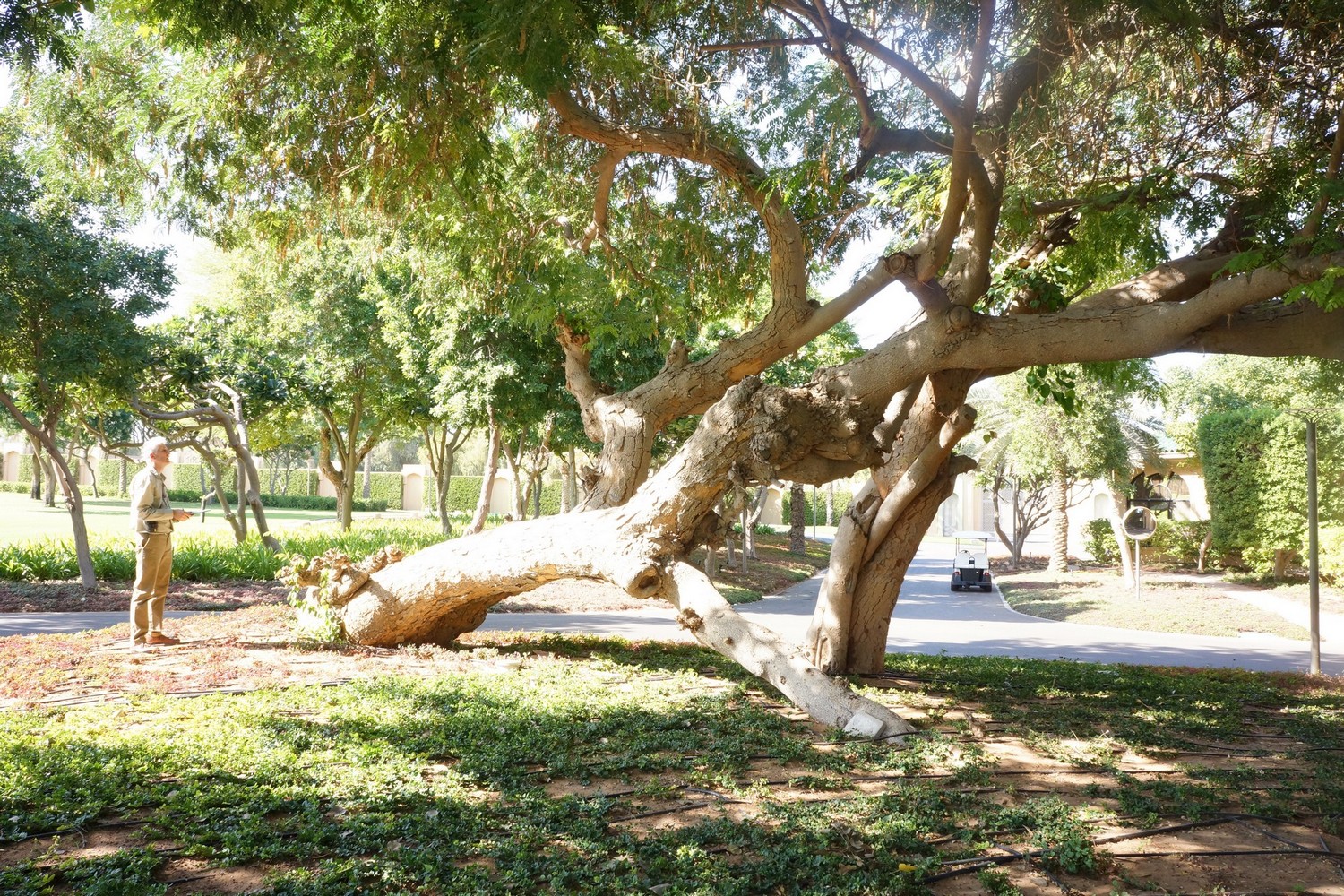 Often a tree's lifespan and health are determined even before they are planted on a site. Many problems come from lack of formative pruning right at the nursery stage and roots may be damaged during lifting or potting on.