On my latest visit to the UAE I had a number of tree-related experiences.
In Dubai, I met with James Palmer from WT Burden, to view the Baobab trees they import from Australia. These trees are succulents, so don't possess the usual vascular system. As such, they are huge water storage tanks and can live uprooted for two years (I believe the biggest weighed 11 tonnes)! The trees in the picture were planted in January and are just now coming into leaf, as the season warms up. I will follow these closely as I'm intrigued about how well they will re-form a good crown shape.
I also got to have a fabulous green tea in the Four Season's hotel, which was nearby.  The landscaping there is sublime, with beautifully terraced stone walls and planters to the roadside boundary and a form of living wall with horizontal planters built into a curved wall.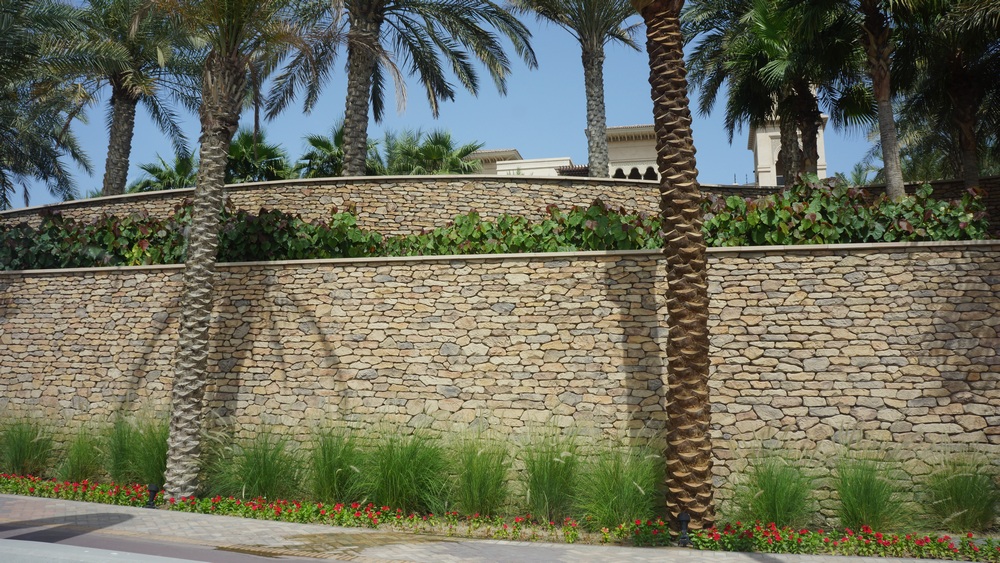 In Abu Dhabi, I was commissioned to carry out a survey on a large tree, which is located on a site I cannot name.  The tree itself is large and in gradual decline, so needs some help.  Following a thorough inspection from the ground and also using a MEWP, I will return in the Autumn/Winter to oversee a crown reduction.  It's great to see such care and concern being placed on trees, they are the stuff of life!
I also got a chance to visit Umm Al Emarat Park (formerly Mushrif Central Park), to see it finished and to look for the trees I surveyed and made pruning recommendations on, back in 20 14.  It is obviously now completely different, the trees I worked with had all been lifted and containerised for re-use in many different areas of the park. Saw some I could recognise though, like seeing old friends!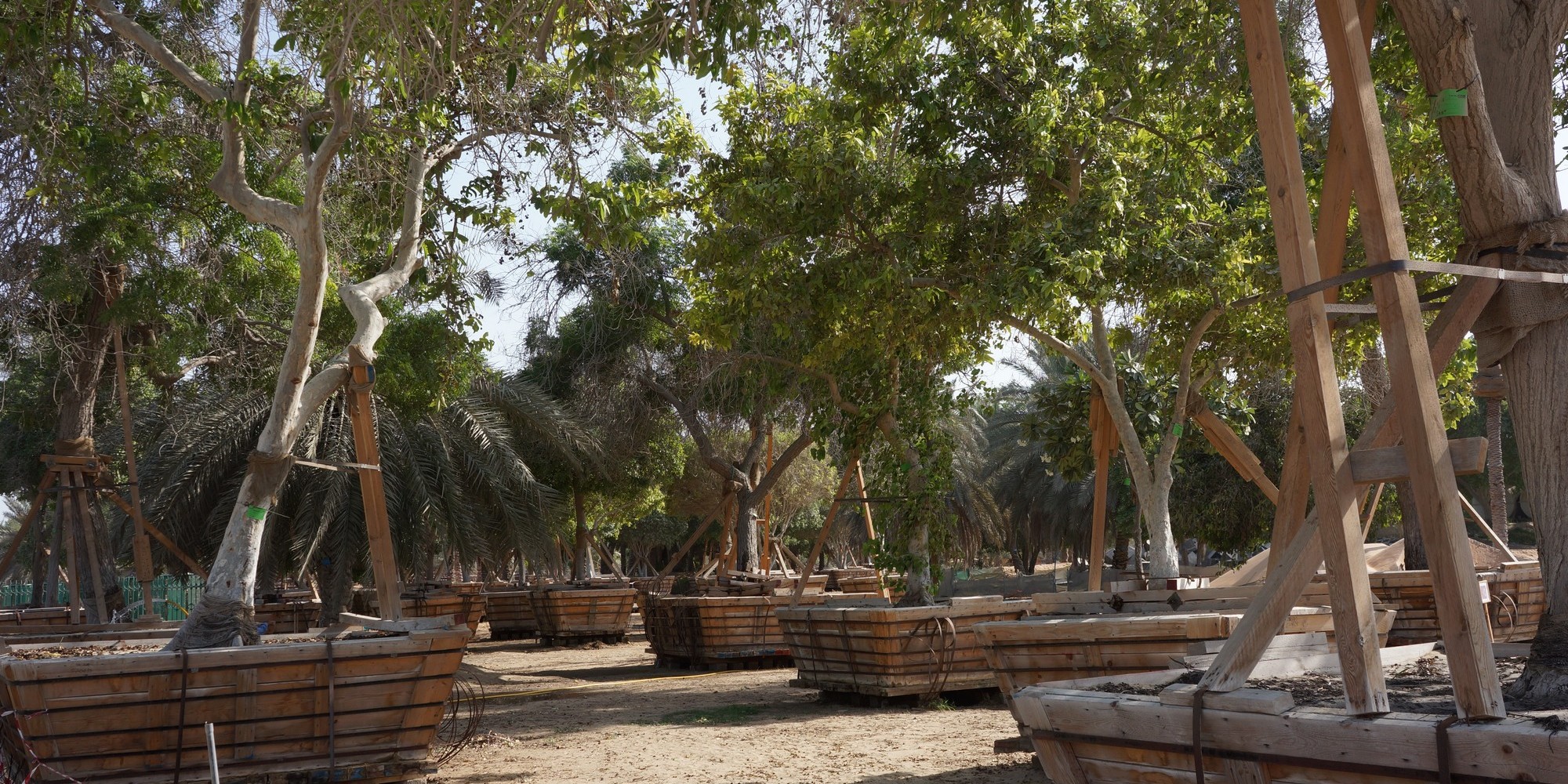 This shows a few of the trees in 2014 which had been lifted from the old park and saved for re-use. I surveyed each tree and made recommendations for pruning works, then trained the landscape crew in the correct pruning methods to carry out the works.
One of those trees (Ficus nitida) in its new home and looking happy.
I would like to have had more time there, and will visit again.  I note an on-going need for aboricultural advice there to maintain the trees in the best of conditions…